Fidelity Freight Services provides nationwide service throughout the US and Canada. We specialize in LTL and truckload freight hauling. We have experience in providing all types of equipment for your freight needs from air ride vans to open trailers with multiple axles or job site deliveries using trailers with lift-gates. We pride ourselves on making sure that all of your freight needs are handled with no headaches. We use a collection of over 15,000 carriers, which allows your freight to remain on the same truck it was loaded onto, reducing the chance of damage and lowering transit times.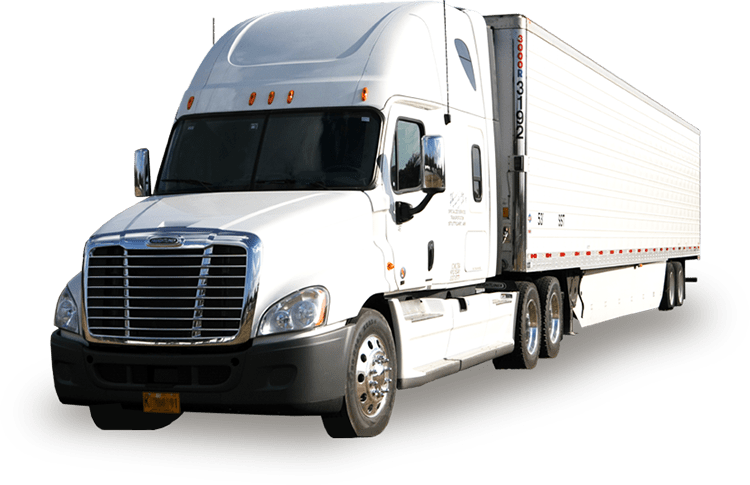 The Fidelity Freight Advantage
Fidelity Freight has provided nationwide flatbed shipping services since 1991. With Fidelity Freights' flatbed shipping, you get low rates, fast response, rapid transit times and reliable cargo management. Our dedication to customer service, attention to detail, and direct route shipping assures that you receive problem-free quality shipping. All loads insured up to $100,000.
With our network of specialty equipment, we can provide you with shipping services and flexibility that you won't find with other flatbed shipping companies. Specifically we offer:
Conestoga covers for protecting your cargo during transport
Step deck flatbeds to handle tall loads
Double drop flat beds that drop to 18" deck level and allow shipping of up to 12 feet tall loads without requiring special permits
RGN or removable gooseneck (allows driving of equipment on and off trailer).
48 and 53 length trailer
Side kits
Less than load (LTL)
Low Boys
If you have large cargo or a dock situation that only allows side or ground unloading, then consider Fidelity Freight to provide you low cost, reliable flatbed shipping with rapid transit times. We also offer this Equipment: Enclosed Trailers, Vans, Refrigerated, Air-Ride, Logistics, Lift-Gate, Curtain Side and Straight Trucks. Please contact us for more information on our freight services or request a quote by clicking the button below.